Home Care Nursing is located in KR Puram, Bangalore. Home Care Nursing is a one-stop solution for all your health care needs, we provide nursing services at your door steps.
We provide an array of healthcare services that are both convenient and comfortable according to your personal needs. We offers the health care services at home setting such as Vital check-up, Wound Dressing, Nebulization, Medications, Bed bath by qualified health nurse or RNs (GNM, B.Sc. (N)) according to doctor's prescription in all over the Bangalore.
With the changing urban family set-up, caring for the elderly and diseased clients has become a challenge. Our Home health care aid in addressing this challenge.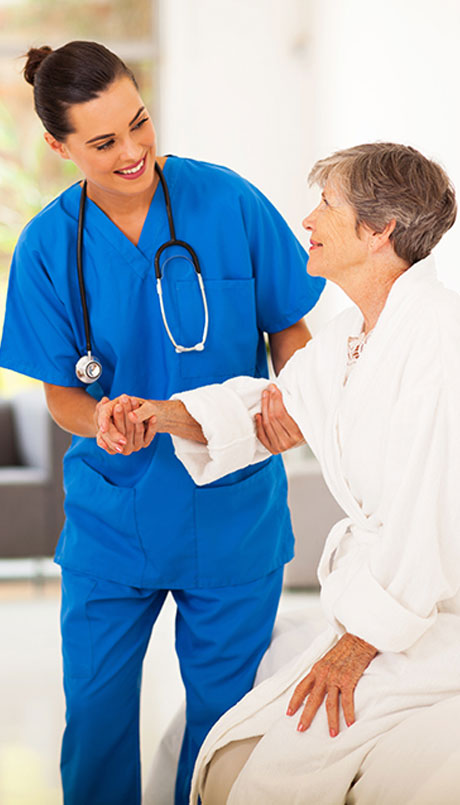 Professional and Well Trained Nursing Staff!
Our nursing staff are trained and certified to provide all nursing care including monitoring vitals, administration of medication in any mode, wound dressing, injections etc along with taking care of personal hygiene of the patient.
The highly skilled team of experienced nurses and caretakers at Home Care Nursing are capable of managing a wide variety of patient requirements, including:
Call us for Home Visit / Medicine Delivery